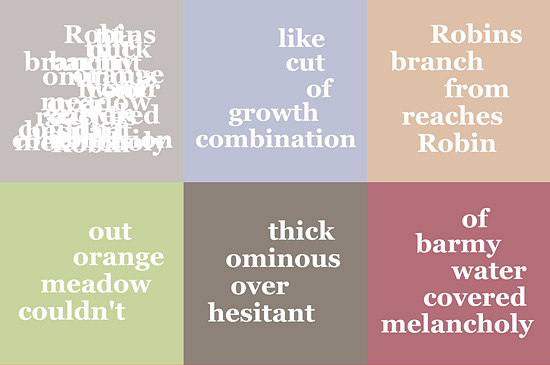 branch from reaches | 15 February to 19 February 2021
A series of texts and small works created with Megan Calver in response to the Daily Diary for Durlston Country Park.
Durlston is a 320-acre park and nature reserve on the outskirts of Swanage, Dorset. Every day (apart from Christmas Day) the Durlston rangers record their early-morning observations from the site and post them online. Text from these posts was systematically excavated and reassembled to create a series of scores (instructions) for action. Over the course of a week, these instructions were enacted in our own homes, working under the restrictions of lockdown and improvising with what was to hand.