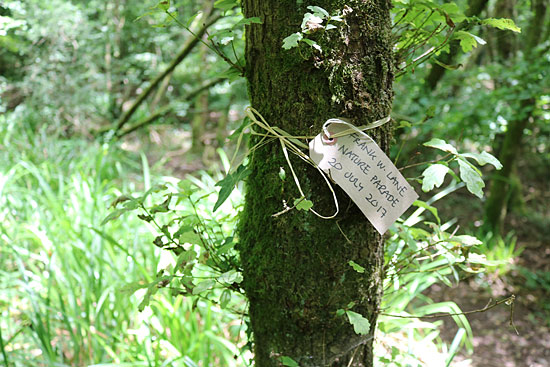 Read (to) the trees | 2017-2020
An ongoing project consisting of shared public acts of reading and listening, which invite contributions from human and nonhuman participants. It began with Return by 24/9/2017, when unwanted books, stored for many years in a barn at West Town Farm Devon, were read to trees in a nearby copse, prior to being pulped. The project was further developed in collaboration with Megan Calver as a series of public events, culminating in a sound piece for Art on the East Devon Way commissioned by the Thelma Hulbert Gallery, Honiton in Autumn 2018 – Turn (the) Leaves.
Sitting on the boundary between public and private, broadcast and overheard, these events use both found and carefully selected texts to heighten a sense of place and attune readers to subtle sights, sounds and sensations.