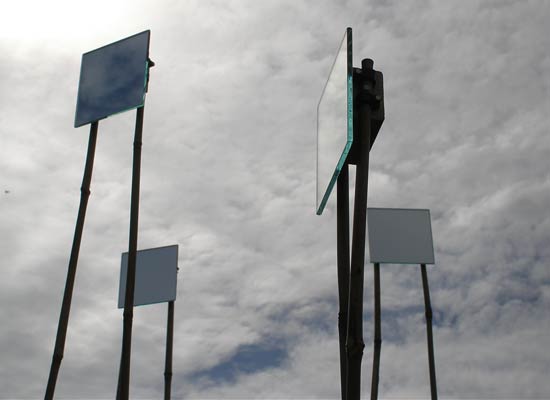 Artist and writer who lives and works in Exeter, Devon, UK.
Gabrielle Hoad makes photographs, objects, actions and site-responsive works, which may invite contributions from human and nonhuman collaborators. Current interests include the way scientific knowledge is constructed (often using data as source material, and testing objective against subjective modes of description) and ideas of entanglement, permeability and contamination related to ecological thinking.
Collaboration is central to her practice. During 2016 she worked with fellow artists Megan Calver and Susie David on The Buffer Zone, a site-responsive project focused on Dawlish Warren National Nature Reserve, supported by a bursary from a-n The Artist Information Company.
Between January 2014 and March 2015, she was an ESI/RANE Creative Affiliate, working with Dr Jonathan Bennie of Exeter University's Environment & Sustainability Institute on 'Foreign Soil', a study of microclimates in southwest England, undertaken with a view to growing bananas.
In 2013-14, funded by Arts Council England, she worked with Dr Steven Portugal of the Royal Veterinary College's Structure & Motion Lab on 'Solid Air', a project that brought together specialised data loggers with 3D printing technology to visualise bird flight paths.
Gabrielle was a founder and co-director of Exeter's first large-scale studio project (2006-2008) and, more recently, became an Associate of Preston Street Union, an affiliation of artists initiated by Trevor Pitt during a residency at Spacex in 2015.
All images and text © Gabrielle Hoad. Last updated April 2018.