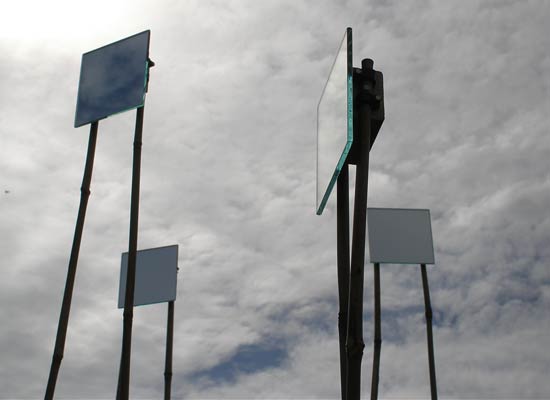 Artist and writer who lives and works in Exeter, Devon, UK.
Gabrielle Hoad uses photography, moving image, sound, text and live actions to create works that are highly responsive to site and context. Making use of both empirical and poetic approaches to field study, she works closely with the land, its inhabitants and its custodians, inviting contributions from human and nonhuman collaborators. With a focus on ideas of entanglement, permeability and contamination, she often deploys tactics such as mimicry and hiding to foster connections and dissolve boundaries between self and other.
Since 2016 she has worked extensively with Megan Calver. Joint projects include: Salt-cat (keeps them at home) (2020), a site-based installation for Open-Up, Hestercombe Gardens, Somerset; pigeon steps (2019), a participatory provocation and publication for Walking's New Movements, University of Plymouth; Turn (the) leaves (2018), a public participatory event and 8-channel sound installation for East Devon AONB and Thelma Hulbert Gallery, Honiton; LEAN (2018) commissioned for the Od Arts Festival Somerset; and The Buffer Zone (2016), a shared inquiry (with Susie David) at Dawlish Warren into human/nonhuman dialogue, supported by a bursary from a-n The Artist Information Company.
As an ESI/RANE Creative Affiliate (2014-15), she worked with Dr Jonathan Bennie of Exeter University's Environment & Sustainability Institute on Foreign Soil, a study of microclimates in southwest England. In 2013-14, funded by Arts Council England, she worked with Dr Steven Portugal of the Royal Veterinary College's Structure & Motion Lab on Solid Air, a project that brought together specialised data loggers with 3D printing technology to visualise bird flight paths.
Gabrielle was a founder and co-director of Exeter's first large-scale studio project (2006-2008) and is an Associate of Preston Street Union, with whom she recently completed a commission for Exeter's Royal Albert Memorial Museum (2019-20).
All images and text © Gabrielle Hoad unless otherwise stated. Last updated January 2022.