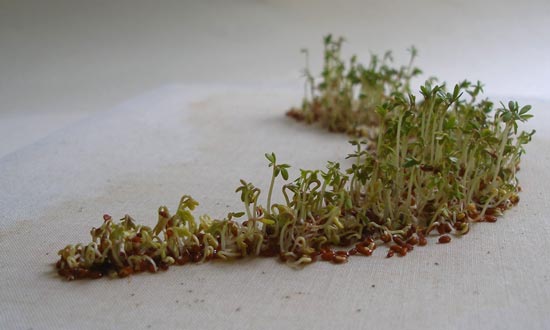 Foreign Soil (Banana Project) | 2012-15
In partnership with OrganicArts and West Town Farm, and in consultation with banana cultivation and climate-change experts, a documented attempt to grow edible dessert bananas outdoors in the UK. By suggesting the imposition of this tropical alien on the traditional Devon countryside, the project opens up space for conversations about what it means to eat local food and the future of UK food supplies.
The project was developed during 2014 and 2015 with support from the Creative Exchange Programme, a joint initiative between the University of Exeter's Environment and Sustainability Institute and Falmouth University's Research in Art, Nature and the Environment (RANE) research group.
Working with Dr Jonathan Bennie of the ESI, Gabrielle Hoad carried out a study of microclimates in southwest England with a view to growing bananas. Their collaboration resulted in an exhibition 'Foreign Soil' (2015) and a publication The Grid and the Mesh (2015).