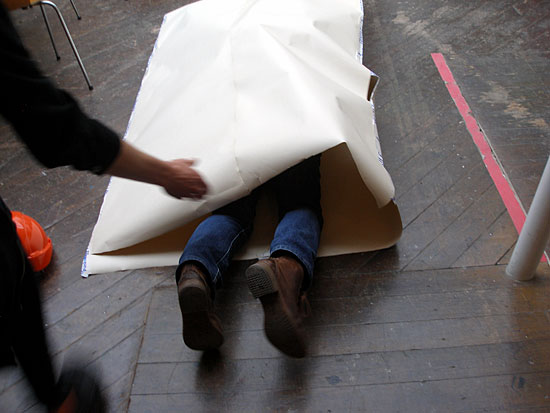 Action from Random Art Machine | Preston Street Union | Art Week Exeter 2017
Preston Street Union (PSU) is an Exeter based affiliation of art workers who generate new work and learning through social, collaborative processes. It grew out of a residency by artist Trevor Pitt at Exeter's Spacex gallery in 2015. Trevor's involvement, over five weeks, introduced a diverse group of practitioners at many different career stages to the working processes of a range of visiting artists including Juneau Projects, Clare Thornton, Emily Warner and Cathy Wade. This self-funded, self-organising group now continues to operate independently. Recent public projects have included the Preston Street Union Random Art Machine and Five Bridges & A Waffle for Art Week Exeter 2017, and Galleries R Us for Art Week Exeter 2018. In 2019 they were commissioned by Exeter's Royal Albert Memorial Museum to make two new contemporary works.
Photo: Preston Street Union.