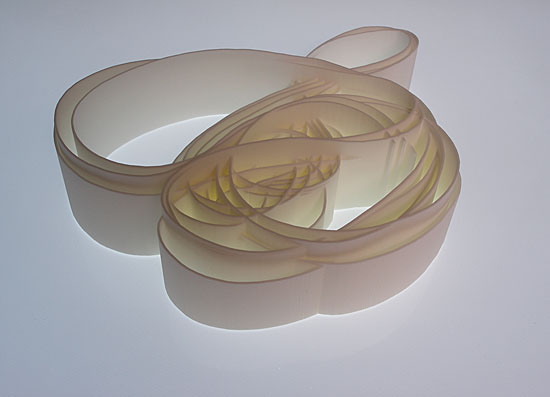 Three pigeons, 127 seconds | 2014 | Laser sintered nylon 25 x 20 x 6cm
Solid Air was a collaborative research project to track the flight paths of birds, and transcribe them into fixed three-dimensional objects. Artist Gabrielle Hoad worked with Dr Steven Portugal of the Royal Veterinary College's Structure & Motion Lab, as well as digital specialists and 3D printing experts. Mapping highly detailed co-ordinates gathered by free-flying birds, the work asks whether it's possible to make an exact and seamless transition from action to data to object.
Supported using public funding by the National Lottery through Arts Council England.