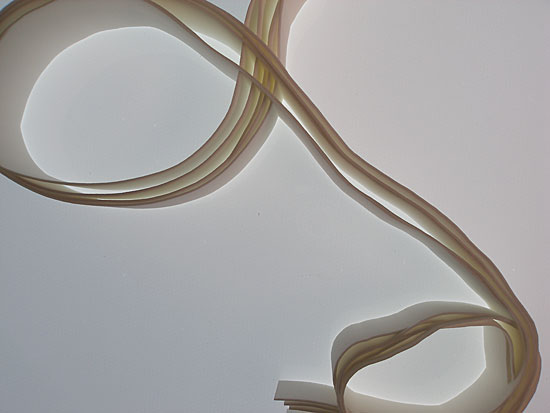 The further away they are (detail) | 2014 | Laser sintered nylon 25 x 30 x 5cm
Highly detailed co-ordinates, gathered by five flocking pigeons during 74 seconds of flight, were mapped to a 3D printed model. The birds were carrying state-of-the-art data loggers, developed by the Royal Veterinary College's Structure & Motion Lab, which take readings of longitude, latitude and altitude five times a second.
Made as part of Solid Air. Shown at PILOT, Plymouth (2014), Salisbury Open Print 2014 and Open Aviary, Isle of Sheppey (2016).