Please leave me some details and I'll get back to you to arrange payment and delivery.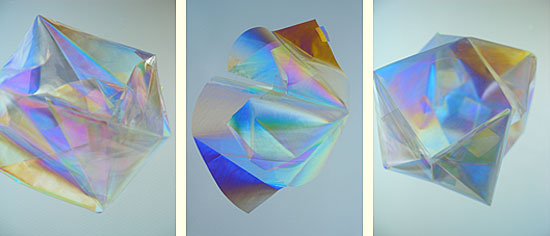 The Luminous Envelope | 2015
Set of 3 full colour digital prints on Epson heavyweight matte paper, each 29.7cm x 42cm
£45.00 unframed including UK postage and packing
A photographic series made in response to Fresnel's Wave Surface, one of a collection of 19th century teaching aids, which rendered mathematical equations as plaster models. The original model refers to the propagation of light in an optically biaxial crystal, and represents a wavefront as a solid object. The photographs make use of polarisation to dissolve solid objects into zones of light.