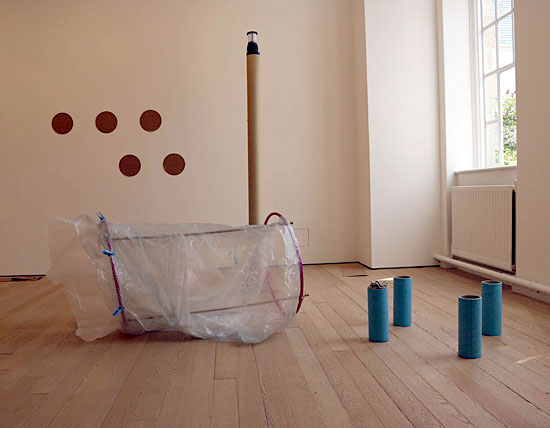 Dismantled 'lighthouse' | Platform Residency at Exeter Phoenix Gallery | 2021
A short, experimental residency with Megan Calver. Over the course of one week, a number of test pieces and prototypes were created at gallery scale, informed by ideas of signalling and concealment. The evolving work was visible to the public through a 'porthole' in the whited–out gallery doors, and in person by appointment.
The residency was offered as part of Exeter Phoenix's Platform series, which gives artists based in the South West region opportunities to test out ideas, new work and recent developments in their practice.